Welcome to Ami Group, a nest of family-run care homes in Kent. We are proud to share our 35 years' experience in caring for adults.  We have created a culture that we are proud of, where our residents and staff are loved and respected and are at the centre of everything we do.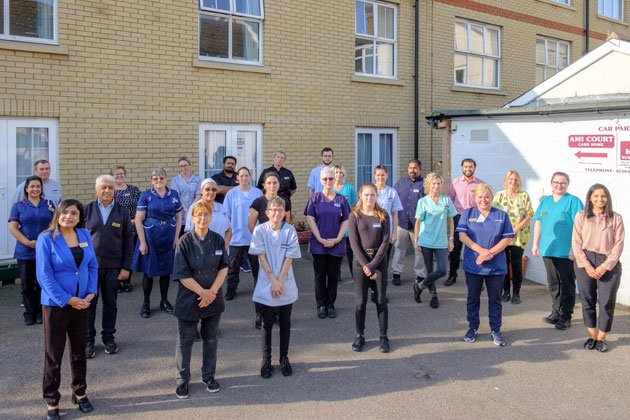 OUR BACKGROUND
A wealth of experience
When the Knoll Nursing Home took our first patient, we endeavoured to provide the best in all we do and this value has continued as Ami Group has expanded to our two sister homes.
Our highly trained staff create a warm, welcoming environment and provide that much-needed familiarity to our residents, as well as holistic, personalised, round the clock care.
The training and support we continually provide for our staff means that they are able to look after each and every resident with the love, kindness and encouragement they deserve, in a fun, safe luxurious environment.
All residents enjoy fun, stimulating, purposeful activities all year round, as well as enjoying mouth-watering, seasonal food prepared by our chefs. Our well trained team prioritise spending dedicated, quality time with each resident to create memories to cherish.
We understand that the decision to move into care can be very difficult for everyone concerned and our aim, and the aim of this website, is to make that transition as open, transparent and informative as possible.
Our resident's do not live in our workplace; we work in their home.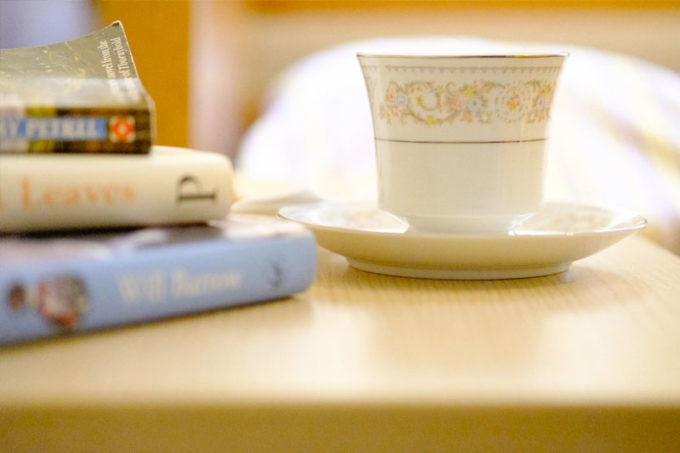 OUR VALUES
Great Healthcare from Great People
Our values and vision to resonate at the very heart of everything we do.
We want people to feel cared for as individuals.
We want people to feel safe, reassured and involved
We want people to see the strength in our teamwork, respect, and trust for all
We want people to feel confident that we are making a difference

Amita Patel
MANAGER AND REGISTERED NURSE
I have always had a passion for nursing and a desire to help people improve their quality of life. I have a BSc (Honours) degree in Nursing and in Rehabilitation and I am a specialist nurse in care of the older person and palliative care. My ambition and dedication grew, and I wanted the opportunity to further help the community that I serve, so I undertook training and received a qualification in Management in Care Home Practice. This has allowed me to grow Ami Group, along with my strong team, and build a service, which has helped many people over the years.

Jacqui Jolin
SERVICE IMPROVEMENT AND DEPUTY MANAGER
I have been in care for 27 years, starting as a carer, after which my passion grew so decided that this was the career path I was to follow.
I trained to become a manager a gained my qualification in Leadership and management in care services, alongside I gained level 5 care practitioner.
I previously worked as a Registered Manager and a General Manager of a residential setting. My special interest is Alzheimer's & Dementia care.
I joined Ami Group 6 years ago and hold the position of Service Improvement Manager alongside being Deputy at Jasmine Unit.

Nicola Green
DEPUTY MANAGER
I started my career in care 10 years ago when I joined my sister in an Alzheimer's care setting, after managing Pilgrimage Travel for the elderly. I then studied for my advanced diploma as I knew I had finally found a career that I loved.
I joined Ami Group 6 years ago as a senior carer and in this time I have further developed my understanding and pursued my passion working with residents with dementia. 2 years ago I was promoted within the company to Deputy Manager at The Lotus Unit.

Emma Betts
AREA CLINICAL LEAD
I started working in the care setting when I was 14 years old, and since then I knew that I wanted to be a nurse. In February 2005, I started my nurses training, and qualified in 2008. Since then, I have worked in numerous settings, including within a hospital and out in the community, through which I have gained a wealth of knowledge and clinical skills.
My special interest is tissue viability, in which I have qualified at degree level, and end of life care. I started working at Ami Group in 2014 and have enjoyed furthering my knowledge base and meeting a wide variety of people.

June Dunn
DEPUTY MANAGER
I have always been passionate about working in the care industry since I was in school. I have a background in caring for over 30 years, and during that time, I have worked in a variety of roles. The most important aspect for me is seeing our patients thrive and living fulfilled lives. I have worked for Ami Group for 10 years and am currently a Deputy Manager. During my time here, I have had the pleasure of meeting many people and broadening my knowledge of the care industry.
Next steps
With three homes in the heart of Deal, our care homes provide an idyllic seaside setting for that special time of life. Call or email us to find out more about what Ami Group care homes can offer you and your nearest and dearest.
Contact